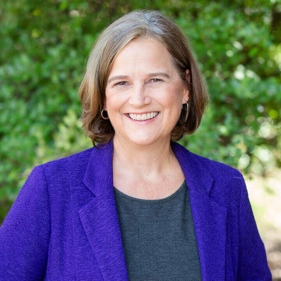 Joan Peterson
Joan is an experienced attorney and litigator in Austin with a strong record of public service. Joan worked at the Travis County District Attorney's office for 17 where she led a team of attorneys representing the Texas Department of Family and Protective Services in cases involving abuse and neglect of children and worked as a prosecutor in juvenile court.
Joan has litigated many difficult cases and is known for her balance and clear judgement in emotionally complex cases. She has worked with many social work and therapeutic professionals to present testimony to help decide complex termination of parental rights and custody issues while focusing on the best interest of the child.
Joan has experience negotiating difficult cases and has a commitment to providing compassionate representation helping clients find the best solutions for their cases. Joan is committed to a family law practice that focuses on seeking positive resolutions that are in the best interest of children and families.
Background & Education
Joan grew up in Montana and went to law school at Northwestern School of Law at Lewis and Clark College in Portland Oregon and has lived in Austin since 1993.
Current Memberships & Associations
Joan is a member of the Family Law Section of the Texas Bar and a member of the Family Law Section of the Austin Bar. She volunteers at the Volunteer Legal Services Legal Clinic and is a certified mediator.