Amanda Andrae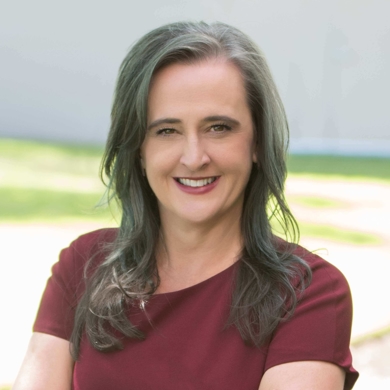 Amanda Andrae is Board Certified in Family Law by the Texas Board of Legal Specialization. She is a trained and experienced mediator and a practitioner of collaborative law. Amanda concentrates her practice on divorce, custody modifications, and adoptions. After Amanda earned her B.A. in psychology and criminal justice from St. Edward's University, she earned her M.Ed. in counseling and guidance from Texas State University, and her J.D. from the University of Nebraska -- Lincoln. Amanda has served as President of the Collaborative Law Group of Austin and is a member of the Travis County Family Law Advocates. Amanda served five years on the board of the Austin Bar Family Law Section group and is active with Volunteer Legal Services as a volunteer and mentor.
Amanda believes that the most important role we serve as lawyers is to provide you, and all of our clients, with smart, thoughtful guidance and advice through their family law matter. As your attorney, she is responsible for assisting you in making a fully informed decision during every step of the process. Navigating most family law matters is a maze of decisions and actions that require educating clients about options and choices in order to optimize results. Whether it's a divorce, custody dispute, prenuptial agreement, adoption, mediation, or LGBT matter, Amanda's practice focuses on her clients' concerns, needs, and goals.
Board Certified Family Law Specialist
Amanda was Board Certified in family law by the Texas Board of Legal Specialization in 2008. In addition, Amanda has been selected by Thomson Reuters to the Texas Super Lawyer/Rising Star list every year from 2011 to 2017. Amanda has served on the Austin Bar's Family Law Section board from 2011 to 2016 and served on the Austin Bar's Alternative Dispute Resolution Section board from 2012 to 2015.
Amanda regularly handles pro bono cases for Volunteer Legal Services and volunteers with the Austin Bar Adoption Day committee every year. Amanda has also presented at a number of conferences over the past 10 years. She is a certified mediator in civil and advanced family law matters and is trained in collaborative law. She is also a member of the Travis County Family Law Advocates and the American Bar Association Family Law Section.
Addressing Complex Divorce & Custody Cases
Amanda handles difficult divorce and custody cases that often involve complex financial issues, including business valuations, separate property tracing, and family trusts. Amanda is a tough negotiator and advocates for her clients, yet she understands the value and importance of the future of her clients' post-divorce relationship.
Amanda regularly works with financial professionals and mental health professionals in order to achieve the best outcome for her clients. When possible, Amanda believes that a full-service team leads to the best results for her clients.
In addition to her law degree, Amanda has a Master's Degree in Education in Counseling Psychology. While she was doing her supervision hours towards her license in professional counseling and throughout law school, Amanda worked as a licensed Private Investigator for six years. Amanda's background, experience, and education are unique among Family Law Attorneys, which she believes is an important asset in advocating for her clients.
Interested in contacting Amanda? Give us a call at (512) 668-7133. To book a mediation with Amanda, click here.